Land O' Lakes KnowledgePoints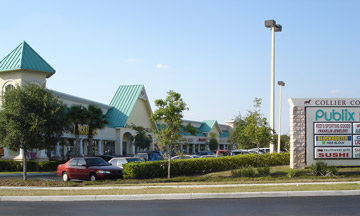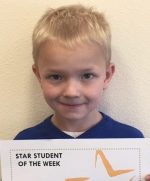 Star Studentof The Week
Ryan S.
2201 Collier Pkwy
Land O' Lakes, FL 34639
Phone: 813-909-0781
Hours of Operation:
Mon – Thurs: 11:30am – 7:30pm
Friday: 2:30pm – 6:30pm
Saturday: 9am – 1pm
Located in the Collier Commons Shopping Plaza on the corner of State Road 54 and Collier Parkway, just 5 minutes west of I-75 (Publix Plaza)
Email: landolakes@knowledgepoints.com
Special Offer:
50% Off Diagnostic Testing Now ONLY $75* (regularly a $149 value)
Offer expires February 28, 2018
Call now!
Small Business of the Year
KnowledgePoints is proud to be voted the Chamber's Small Business of the Year for 2015-2016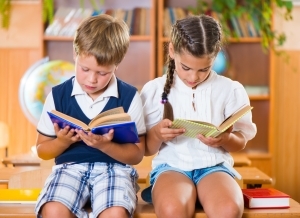 The KnowledgePoints Reading Program focuses on the skill areas of phonics, sight vocabulary, functional vocabulary, comprehension, and oral reading fluency.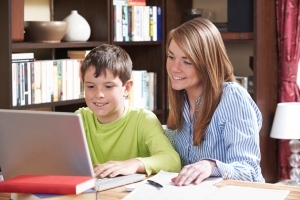 KnowledgePoints Learning Centers offer proven tutoring programs in math, ranging from basic math help to pre-algebra, algebra and geometry..
Whether you have an aspiring journalist or your child is experiencing difficulty in basic writing skills, KnowledgePoints will help your child develop the skills to prepare them to write their own future..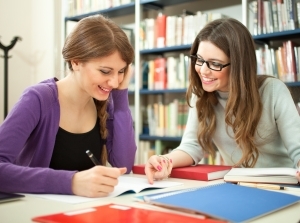 Our individualized program is tailored to each student's needs, teaching the test-taking strategies needed to score big on the test, while also strengthening the skills necessary to be successful in college.
For my entire schooling career I've lacked confidence in my mathematics skills. Thanks to your support and persistent tutors, I've made extreme progress and can honestly say I'm proud of myself. I'm in a place where I never thought I would be and can't express that enough. Knowledgepoints has been an incredible step forward for me and my grades. Thank you!
Austin made straight A's on his report card! We were initially a little anxious about his transition to middle school but his tutoring made him so much more confident that he has thrived. In fact, his teacher has him as a peer tutor in what used to be his most challenging subject!
Thank you for helping me prepare for both the SAT and the ACT. My scores went up in every section on both tests! I am very pleased with my scores and I truly enjoyed the tutoring sessions.
Both of my boys are now doing great in the subjects they received tutoring in. In fact, Trey went from struggling in math to having a 99% in his math class! They both were in need of help, and both truly benefitted from their tutoring at KnowledgePoints. Thank you and I will recommend you to anyone I know who is seeking help for their children.
My experience with KnowledgePoints was nothing but amazing. I first visited the Land O' Lakes site for Alegbra 2 tutoring and later on I began taking their ACT prep classes. My math tutor was very sweet and my grade improved greatly from the tutoring. My ACT prep classes were extremely helpful and proved very much worth it when I scored higher than I thought I would on the ACT. All of the tutors there are kind, considerate, and help students in every way they can. I always recommend KnowledgePoints to my friends and to anyone who needs their outstanding tutoring. With my high ACT score I can now apply to many colleges and have the ability to choose where I want to go, all thanks to their amazing services.
We just met with Dylan's new teachers and they said that he isn't the kid they expected based on the notes from last year's teachers. With where he is now they knew that Dylan must have been doing something over the summer, so I owe that all to you. Dylan can actually sit and read me a whole story now. I'm so happy for what you all have done for my son, thanks for everything! There's been a big change in our eyes and I'm very proud of him.
We've already seen so much growth with Chris' reading. Suddenly everywhere we go he's reading things that I was having to read to him not long ago. He also now comes home from after-school care with his homework already completed – we realized he wasn't doing it there previously because he couldn't fully read the directions. What a difference! And he loves going to KnowledgePoints. We were recently considering keeping him home from school for the day because we were all fighting a little sickness, and when I asked him about it his response was 'If I stay home from school, you won't make me miss KnowledgePoints too will you? Wow!
Austin had not been attending KnowledgePoints for more than a month when his teacher told us she noticed a change in him and asked if we were doing anything different. Even our daughter noticed a difference and commented on it. She wanted to attend as well so we enrolled her the following month. Both have made great progress and they actually have fun while they're there – they truly look forward to it. I am so happy with Knowledge Points and "homework time" is so much more enjoyable!!
Alex has really turned things around. He had an F in math and has brought his grade up to a B in less than 2 months! This has been fantastic for us!
I thank you for your help with Jaime. As soon as we can, we would like to get her on your schedule for additional hours. We acknowledge you and KnowledgePoints for the positive improvement you make in Jaime's life. KnowledgePoints has been a LAE (life altering event) in Jaime's life and I am eternally grateful.
We took my daughter to KnowledgePoints to improve her ACT scores. Due to high school sports obligations, she was able to take only half the recommended tutoring time for ACT prep. She was still able to raise her composite ACT scores by 3 points, and her math score improved significantly. After she first took the test, her tutor adjusted the curriculum to concentrate on the areas that needed the most improvement. She liked the tutors and never complained about spending her Saturday mornings at tutoring. The initial ACT/SAT diagnostic tests and evaluations were very helpful.
Our home life was miserable. Homework was a daily fight and there was constant arguing. We kept hearing from the teacher how he was getting into trouble during class and I would get on him, then my husband would get on him when he got home, and I felt like we were constantly punishing him from TV, the Wii…everything. Now things have turned around completely. He's doing great in school, got his first "S" in reading, and our home life is fun and positive again. I tell everyone I know how wonderful this place is.
Christopher has grown more than we ever dreamed possible. Wilbert and I could not thank you enough for all you have done. Christopher will miss you all. Thank you for showing me the importance of this for CJ and we will continue to build on the foundation you have set. Thank you!
My daughter had an excellent experience with the ACT/SAT prep tutoring at Knowledge Points. The tutors were knowledgeable, encouraging and they tailored the tutoring to her needs. My daughter was fully prepared for the ACT and her scores showed dramatic improvement. I would recommend this course to anyone looking for a ACT/SAT tutoring.
Never has a tutoring service taken such great care of our daughter and her needs. You all have given me the strength I need to fight her battles in the classroom. "Thank you" will never be enough!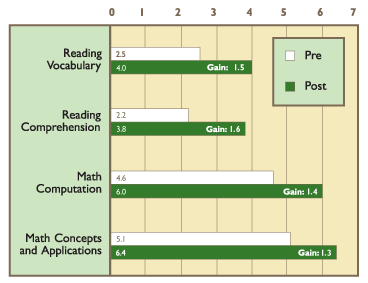 Using Grade Equivalent Scores to Measure Growth
Affordability
Affordability may be one of your reasons for choosing a KnowledgePoints Learning Center, but our proven results are what parents tell us they value most.
The results of an independent study of KnowledgePoints Learning Centers nationwide found that students enrolled in our program typically see more than one year of progress in 40 lessons.
Sign up now for exciting tutoring programs
At KnowledgePoints, you and your child will get proven techniques for better grades in math, reading, and writing.
Our SAT and ACT test-prep programs have helped thousands of college-bound students nationwide.
We provide a comfortable, supportive environment; happier, more confident kids; thoughtful touches for parents (like free WiFi while you wait), and the peace of mind that comes with knowing you have one less thing to worry about.